At Brain Body Dynamics, we provide two types of coaching services: Accredited Courses, and Specialized Courses. These courses will give you a deeper understanding of the work we do, and will benefit most aspects of your life.
What are Accredited Courses?
Accredited courses are international courses sanctioned by various international bodies such as:
Educational Kinesiology Foundation
Brain Gym® International
International Kinesiology College
Rhythmic Movement Training International
Centre for Original Play™ (Europe)
Attendance certificates and Certification as Instructors in these fields are endorsed by these respective bodies.
What are Specialized Courses?
Specialized courses are specially designed short courses for the benefits of various audiences, such as parents and teachers, corporate and schools. The content of these courses include many of the tools from the various different programs we have researched and conducted.

Brain Gym® & Educational Kinesiology
Brain Gym® is an Educational Kinesiology program of 26 quick, intentional movement activities designed by Dr. Paul E. Dennison Ph. D. and Gail Dennison to directly enhance whole brain and body integration.
It allows access to full whole brain learning and living potential in all areas.
The consistent use of Brain Gym® movements wakes up neural connections in the whole brain and body to make us feel safe and emotionally centered. The movements also integrate the distinctive functions of the right and left hemispheres of the brain.
Brain Gym® has been proven effective in helping to arrest academic challenges like reading and comprehension, oral and written communication and math. It has helped improve many lives through improved vision, self-confidence and high self-esteem and is being used to arrest the challenges of autism, ADD, ADHD and other special needs of children and adults.
Educational Kinesiology grew out of over 30 years of research by Dr. Paul E. Dennison Ph.D., an educational therapist working with children and adults with learning disabilities in California, USA.
Brain Gym® is being recognized and experienced by adults and children in homes, schools, business, sports & arts in over 100 countries on all 7 continents.
Some of the courses for certification as instructors that are available in BBD are:
Brain Gym 101
Optimal Brain Organization
Vision Circles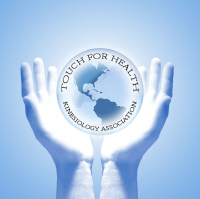 Touch For Health Kinesiology
Touch For Health Kinesiology is a complementary health programme developed by Dr. John Thie, D.C., in the early 1970s, aimed at empowering the lay person with understanding and practice of applied kinesiology techniques. Touch For Health is the most widely used system of Kinesiology in the world.  It is a brilliant synthesis of Western discoveries and ancient Chinese medicine. It can be learned easily by everyone who is concerned with personal growth and development.
Touch for Health is being experienced by millions of people worldwide and is a basis of many specialised kinesiology work, including Educational Kinesiology.
Simple, yet powerful techniques are applied, using muscle checking, to create balance within the energy system on all levels of the body. Touch For Health promotes an equilibrium in the Structural, Nutritional, Emotional & Mental well-being in all aspects of our everyday life.

Rhythmic Movement Training™ International
Rhythmic Movement Training or RMTi is a movement based programme replicating the movements that babies make naturally in their first year of life. The focus of this programme is to rebuild the gaps of early physical development, namely, integrating of primitive reflexes. These are the foundations for integrated behavior and learning. The movements can be active, passive and with isometric pressure.
RMTi has been very effectively helping children and adults with special needs such as:
ADD
ADHD
Dyslexia
Autism
Dyspraxia
Cerabral Palsy
Co-ordination Difficultie
Postural Imbalances
Depressed
Emotional and Behavioral Problems
Panic and High Anxiety
Courses conducted by Brain Body Dynamics include:
Level 1 – RMT for Focus, Organization and Comprehension
Level 2 – RMT for Emotions, Memory and Behavior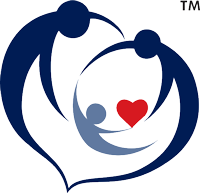 Play Specialist, O. Fred Donaldson PhD. in his on ongoing research and use of natural play with  children and wild animals for over 30 years coined the term Original Play™. It is free of competition, rivalry and feelings of winning or losing. It reaches beyond the boundaries of cultural, social, language, age and others that we can think of.
The practice of Original Play™ naturally creates a sense of safety within us in all areas in our lives. It helps reduce anxiety, violence, defensiveness, stress, fatigue & injury. It instills the internal courage to say 'No' to inappropriate interactions such as bullying and undesirable touch. It empowers us to see many choices out of our difficulties.
The physical movement in Original Play™ naturally helps to integrate our primary and postural reflexes and sense of balance, touch, spatial awareness, listening, seeing and others.
Children who have experienced Original Play™ love it as they are able to fully express themselves physically. During play children and adults are playmates.
As Fred says, "In Original Play™ children have no rules", but children learn discipline and non-violence through the role modeling of the adults during play.
In the Original Play™ Apprentice Program, adults are trained in the principles and practice of how to become accessible to children during play and daily interactions. They practice techniques that will help keep the children and themselves physically safe during play.
The program will include two days on field play with children in schools and the community.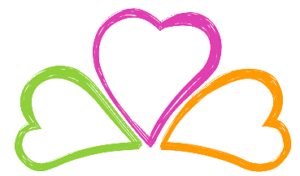 Brain Body Dynamics Courses
We have developed and conducted our own specialized courses for adults and children and teenagers.
And we continue to develop tailor-made courses any particular needs of groups.
Some of the courses we have developed and conducted include:
Brain Gym® Movement Dynamics For All
Learning Styles Thru' Brain Dominance Profiles
Move To Teach
Move To Nurture Children With Special Needs
Vision Gym®
Original Play® & Brain Gym® Play-shop for Children
Brain Gym® for Teens
Kinesiology for Women
​Brain Gym for Listening & Paying Attention
Integrative Writing Playshop
Detox Your Fear
​Food Testing with Applied Kinesiology